Working from your home office at this time? Do you need Ink & Toner? COVID-19 impact on small business. We are here to help!
The CartridgeStore.ca Ink & Toner Supplier - March 24th COVID-19 impact on small business.

As the Ontario government shuts down all non-essential businesses; most of Canada is now working and printing from home. As you already know the CartridgeStore (part of Digital Barn Ltd.) has been a trusted family run and operated ink & toner store since 2003. We have built a reputation over the years to care for our customers like they are part of our family. Their loyalty in return is why we have remained in business for close to 17 great years. In this highly competitive printer supplies industry that makes us one of the longest established companies in the Canadian marketplace. We want to thank all our valued customers for the past and ongoing support, you are in our thoughts.
We recognise the importance of keeping small businesses alive as we are just that, a small business. Our economy lives or dies by the success of Canada's independent business owners, and it is at this unprecedented time, we must come together and help Canada get back on track. We are working around the clock to keep your home offices functional and your printers working. We are striving to ship all ink & toner orders same day. Most of our shippers have informed us that transit times for shipments may be a little slower, so please be patient.
As you know at www.CartridgeStore.ca we very rarely reduce prices of our ink and toner, as our standard pricing is already very low. As a result of the current situation we have reduced all our ink and toner cartridge prices. In an effort to give back and help those that will absolutely need this small gesture at this time. If you cannot find the toner cartridge you are looking for on our website then just give us a call toll free: 1.866.250.4071 we will likely have it in stock.

Thank you for your ongoing support though these difficult times. We are thinking of you, stay safe and stay isolated so our heroes in Canadian healthcare can do their part for you, when you need them.
Yours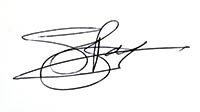 Steve
President
www.CartridgeStore.ca (part of Digital Barn Ltd.)